Home
Up
Dorlon Features
Dorlon Styles & Models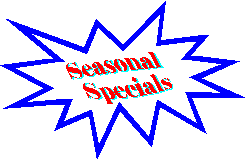 Pages available under the page your currently at, are below.

Up
Dorlon Features
Dorlon Styles & Models
General Categories Available below
Home
Up
Service & Repairs
Products
Chemistry Resource
Lots & Lots of FAQ's!
Tips-Must Read
Manufacturer Links
Contact Us

Attention to details unsurpassed.
Dorlon Industries pride themselves on quality products made with the finest materials and workmanship.

They stock three densities of foam in a wide range of thickness to suit every application and budget. They have hundreds of templates from many manufacturers. In addition to the standard two-piece hinged cover, they have considerable experience in fabricating multi-piece customs.

If you know the make and model of your spa, we probably already have a template of it.
Before you get to far into these web pages or into contacting us with questions, the following information is required for pricing and answering most questions accurately.

Things that need to be factored are:

The overall size of the cover you need to measure in
INCHES ONLY 78"X 86". Not 6'6" X 7'2". This can look like 66" X 72" after faxing causing a miss measure.
Flat (undercover applications) or Tapered (exposed to weather) and the thickness desired.
The density of foam, the strength required.
If you have an interest in the EconoGuard (1 Year Warranty), InsulGuard (2 Year Warranty) or the SuperGuard (The Ultimate Cover 4 Years on the inserts & 3 Years on Vinyl)
In these easy to navigate web pages. You can find all the information you need to research quality hot tub and spa covers at the "Features Page". Then we recommend you use the NEXT button near the bottom of each page from there. This way you won't miss a thing.


Key Benefits
Built to last, not just another cover.
Attention to details unsurpassed.
Excellent value for the dollar.
Features, Models, Colors, Warranty, Cover Care, Measurement instructions, Contact us/Order