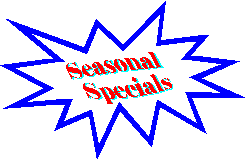 Pages available under the page your currently at, are below.

General Categories Available below
Home
Service & Repairs
Hot Tub Covers
Products
Chemistry Resource
Lots & Lots of FAQ's!
Tips-Must Read
Manufacturer Links
Contact Us
100% Satisfaction Guarantee or we Work for Free
In order to take advantage of our guarantee, it is imperative you contact us within 14 days of the occurrence or discovery of dissatisfaction. Give us all the details as to what you are not satisfied with and allow us the opportunity to make it right for you. If you do not inform us, or give us the opportunity to make it right, then we can not guarantee complete satisfaction.
If after we have made every reasonable effort to make it right and you are still dissatisfied, call us or inform us that you are still not satisfied and we will credit you the amount equal to the labour related to the service you are not satisfied with. Parts, materials and chemicals are not included in this specific guarantee. This guaranty only applies to labour and services provided to you by Absolute Pool & Spa Services.
Limitations
In regards to pool and spa maintenance we can not guaranty water quality much beyond a week. If for example you only want to pay to have us come in once every two weeks or once a month and your water goes cloudy or algae grows, we can not offer a satisfaction guarantee. It is your responsibility to either pay for increased frequency were we can guarantee the water (weekly) or supplement our visits with your own periodic maintenance, testing, backwashing, etc... as needed.
We also can not be responsible for dissatisfaction in products that don't live up to your expectations. We will within reason, return, replace or credit you for the product at our discretion. Restocking charges may apply. Only in some cases at our discretion, will the labour to install, re-install or uninstall a product be credited or waived.