Home
Pool FAQ's
Hottub FAQ's
Chemistry FAQ's
Technical FAQ's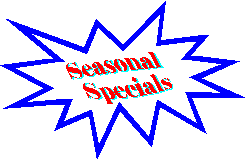 Pages available under the page your currently at, are below.

Up
Pool FAQ's
Hottub FAQ's
Chemistry FAQ's
Technical FAQ's
General Categories Available below
Home
Service & Repairs
Hot Tub Covers
Products
Chemistry Resource
Lots & Lots of FAQ's!
Tips-Must Read
Manufacturer Links
Contact Us
As service and maintenance technicians we are completely versed in our field and have to have an excellent understanding of; Electrical, mechanical, plumbing, hydraulics, vessel engineering, chemistry and bio-chemistry.

Technical FAQs (36 entries)
This link helps answer those technical questions about electromechanical equipment.

FAQs About Pools (7 entries)
This is common questions that relate to pools.

FAQs About Spas/Hot tubs (26 entries)
This link is loaded with spa and hot tub questions.

FAQs About Chemistry (29 entries)
Your commonly asked chemical question and tips.

We are providing a discussion group where customers can post articles about problems they encounter, or tips and tricks that other users might want to know about.

Below is a potentially much larger discussion group that I moderate. If you subscribe you will receive e-mails to your answers from myself as well as others, and (if you like) of discussions that take place in this forum. Anything that gets posted there is emailed to me and all responses will be e-mailed back to you in addition to being posted for all to see. It also supports live chat with me when I am on-line along with many other features and 1000's of other subject sites. Take a look. Anonymity is ok for now (no login required) until it gets abused with spam then I may require user logins to keep it clean and secure.

" answers_about_pools_spas "
Discussion group- help support it, get the answers you are looking for, and help others at the same time.

To increase the likeliness of an e-mail response please include your phone number(s) complete with area code, city and full name. Those of you that are currently in my Data Base, or potential clients in the Lower Mainland will receive priority. Please refrain from trying to contact me directly if you are outside the Vancouver Lower Mainland, with the exception of Spa & Hot tub Cover Inquires. Also try this search engine for additional help or our extensive Lottsa FAQ's! section. You can also research your chemicals and chemistry here.