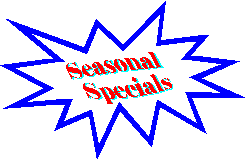 Pages available under the page your currently at, are below.

General Categories Available below
Home
Up
Service & Repairs
Products
Chemistry Resource
Lots & Lots of FAQ's!
Tips-Must Read
Manufacturer Links
Contact Us
We suggest using the "Next Button" at the bottom of the page to navigate from here until you reach the "Up Button" in the same location at the end of this section. This way you won't miss a thing.

CARE OF DORLON HARD COVERS



All Dorlon covers are made with the finest materials and workmanship. Properly cared for, your cover should provide years of use.

DO NOT WALK, STAND OR SIT ON COVERS. THIS APPLIES TO PEOPLE AS WELL AS TO PETS.

LOCK COVERS WITH THE LOCKS PROVIDED. THIS IS TO PREVENT WIND FROM LIFTING UP AND DAMAGING THE COVER. THIS ALSO AIDS IN DISCOURAGING UNAUTHORIZED OR UNSUPERVISED USE OF THE HOT TUB.

When removing cover, fold in half and slide it off tub. Make sure not to drop it on any hard edges that will cause possible damage. Lift covers by the handles only. The tie-down straps, the pillows, or the skirt can tear if used to lift the cover.

Every month or so hose off any loose dirt and scrub the vinyl with a mild detergent. According to our vinyl suppliers, vinyl conditioners are not needed or even recommended. Vinyl conditioners remove plasticisers from the vinyl, and unless applied continuously will leave the vinyl hard and brittle.

Be sure the water chemistry is correct, incorrect chemistry will damage both the liner (bottom side of cover) and the top vinyl. A discoloured liner and a raised texture (puckered with popcorn look) to the liner finish are indications of wrong water chemistry. Proper water chemistry will extend the life of your cover. If shocking, leave cover off till process is finished.

If a cut occurs that goes through to the foam insert, patch the plastic vapour barrier right away with duct tape. This is to prevent vapour infiltration of the foam insert and making it waterlogged. Repair any cuts and tears of the vinyl shell right away to prevent further damage.

Replace broken inserts right away. Covers with broken inserts will sag and allow rain to pool and damage the vinyl shell. When replacing inserts, do not remove from the vinyl shell until the replacement arrives. When the vinyl shell dries without inserts inside, it will shrink and will no longer fit the tub.