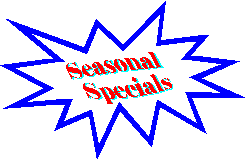 Pages available under the page your currently at, are below.

General Categories Available below
Home
Up
Service & Repairs
Products
Chemistry Resource
Lots & Lots of FAQ's!
Tips-Must Read
Manufacturer Links
Contact Us
We suggest using the "Next Button" at the bottom of the page to navigate from here until you reach the "Up Button" in the same location at the end of this section. This way you won't miss a thing.

WARRANTY



Dorlon Industries Ltd. warrants all goods to be free of defects in material and workmanship upon leaving the manufacturing plant. At Dorlon's option, we will replace or repair faulty products free of charge during the warranty period. Warranty to be two years from date of delivery for all InsulGuard covers and for one year from date of delivery for all EconoGuard covers. For commercial applications, the warranty is three months.

This warranty does not apply to goods misused or damaged due to accident or improper handling; to goods that have been altered; to goods that have been in excessive contact with harmful substances (i.e., chemicals, oils, solvents, ozonators, etc.); or acts of God.



RETURN POLICY



Returned goods will only be accepted by the following terms:

Goods returned without prior authorization will not be accepted. All returns must be shipped prepaid to Dorlon Industries and must have a Return Merchandise Authorization (RMA #) on the shipping label. A reason for return along with invoice number and invoice date of the returned goods must be included.
Goods returned for warranty or repairs must be in a clean condition. DO NOT REMOVE THE INSERTS FROM THE VINYL SHELL, WHEN THE VINYL SHELL DRIES WITHOUT INSERTS INSIDE, IT WILL SHRINK AND THE INSERTS WILL NO LONGER FIT THE VINYL SHELL.
Upon examination of the returned goods, Dorlon will either repair or replace any items that fall under our warranty policy and will be returned to you prepaid using Dorlon's regular carriers. If the items do not fall under our warranty, Dorlon will notify you of the repair charges and the items returned to you collect.