Home
Up
RayPak Heaters
Electric Heaters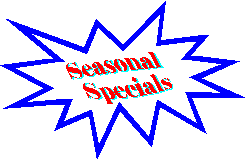 Pages available under the page your currently at, are below.

Up
RayPak Heaters
Electric Heaters
General Categories Available below
Home
Up
Service & Repairs
Hot Tub Covers
Chemistry Resource
Lots & Lots of FAQ's!
Tips-Must Read
Manufacturer Links
Contact Us
Swimming Pool and Spa Heating
You have some water which you want to keep warm. How do I choose the heater I require. First there is the choice of gas, electric or hot water. Then, based on heat loss, with a few variables such as wind etc., there are formulas to calculate the size.
or
Gas heaters
Flow is a consideration also, but generally a larger heater will handle a higher flow rate. A bypass, if not required by code, should be installed regardless for full control and ease of maintenance.
Over 385,000 BTU H would usually be a large Commercial Swimming Pool.
Up to 385,000 BTU H would be a residential Swimming Pool, or commercial Spa.
Versa available in standing Pilot or Electric Spark Ignition
RP2100 is a fully Electronic Ignition Boiler
Electric Heaters are self explanatory.
Heat exchangers can be single or multiple to suit most any application.
RayPak Gas and Electric
Hayward
Teledyne Laars