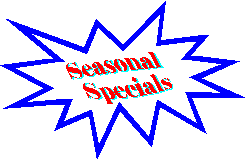 Pages available under the page your currently at, are below.

General Categories Available below
Home
Up
Service & Repairs
Hot Tub Covers
Products
Chemistry Resource
Lots & Lots of FAQ's!
Tips-Must Read
Manufacturer Links
Contact Us
Saunas, Kits and Accessories
We have a full line of Sauna accessories to complement your Sauna room and area. Buckets and ladles, head/back rests, wooden non-glare light shades. wooden towel racks, eucalyptus sauna essence and sauna soap to name a few.

Turn your Sauna plans into reality with The Art of Sauna Building book. Sauna history, plans and best sizes, building and using the Sauna, grids and layouts and much more. contains 88 pages with more than 100 illustrations.
---
Sauna Kits
Want to build your own Sauna? We have kits complete with Sauna heater, control, vapour proof light, aluminum vapour barrier, thermometer, and pre-hung door. The wood package of tongue and groove paneling for the interior lining, benches, duckboard, guard rail and trim are of clear Western Red Cedar.

Aluminum vapour barrier, roller latches, vent kits for door or wall, door handles and pre-hung sauna door are all available separately
Graphics and Specs on this page courtesy of Ideal Pool Distributors