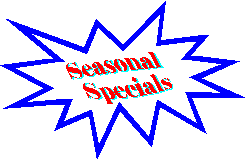 Pages available under the page your currently at, are below.

General Categories Available below
Home
Up
Service & Repairs
Hot Tub Covers
Products
Chemistry Resource
Lots & Lots of FAQ's!
Tips-Must Read
Manufacturer Links
Contact Us
Under Construction.
Each replacement motor and price will be listed soon. Until then, Please feel free to call 604-461-7727 (leave a detailed message if voicemail reached) and we will provide exact pricing, availability and delivery information to you.
Replacement motor ranges common in hot tub use,
All the following motors are 48 frame, 2 speed.
1 hp replacement motor only $300
1.5 hp replacement motor only $325
2 hp replacement motor only $350
3 hp replacement motor only $375
4 hp replacement motor only $400
If not listed above then call with the following
We need the Frame (Fr)# off the motor, Including any letters after the 48 or 56.
We need the horse power
The operating voltage 115v,208v,230v
If it is Single speed (pools usually) or Dual speed (spas mostly)
The type/make of wet end or pump housing the motor is going to mount to, helps.
Most motors are single phase but some larger commercial motors are 3 phase (specify 3 phase if not common single phase motor).
For further savings from our already low, low prices. Go visit our Coupons/Discounts page.