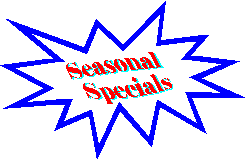 Pages available under the page your currently at, are below.

General Categories Available below
Home
Up
Hot Tub Covers
Products
Chemistry Resource
Lots & Lots of FAQ's!
Tips-Must Read
Manufacturer Links
Contact Us
Operation, Installation & Chemical Consulting
Phone consultation is free for up to 15 minutes of our time.
Due to the variety of services and the amount of information a consumer may request, prices vary for this service. To date our rates are $100/hour, minimum 1 hour for onsite consulting. However these rates are negotiable depending on the information you are seeking and the amount of time required to provide that information and the value of the information provided.
Most operations & chemical consultations last about 2 hours. We can spend more or less time with you as you request. The more time we spend the more information you will receive, however keep in mind you will only be able to absorb so much information in one sitting. Therefore we suggest a maximum of 2-3 hours. We are always available to refresh your memory and answer questions at a later date. We also provide you reference literature and back everything we say with industry publication literature.
Let us teach you the basics along with the valuable money and time saving tips you'll be hard pressed to find elsewhere. Then access this website to hone, fine tune and expand on your base knowledge.
It Really works well!