Home
Safety
Water Balance
Sanitizers
Alternate Sanitizers
Stain & Scale
Glossary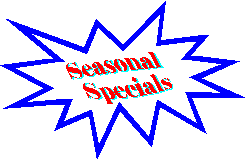 Pages available under the page your currently at, are below.

Up
Safety
Water Balance
Sanitizers
Alternate Sanitizers
Stain & Scale
Glossary
General Categories Available below
Home
Service & Repairs
Hot Tub Covers
Products
Chemistry Resource
Lots & Lots of FAQ's!
Tips-Must Read
Manufacturer Links
Contact Us
The material contained here in these web pages is "FOR INFORMATION ONLY" and should not necessarily replace the counsel and advice of a professional service technician. Consulting your local Dealer/Technician is the best path to a quick and successful resolution of any technical or chemical problem. We will not be responsible for any damage or problems that occur from information acquired from these web pages. It is here for your information only.
Introduction
It is hard to find quality information about Pools, Spas/Hot tubs and their Chemistry. These Web Pages are becoming the most comprehensive on the Net. We will make it a little easier for you to find the info you are looking for or need. Eventually we hope to have all the information you will ever need on trouble shooting, testing, repairing (or keeping your service person honest), and adjusting your pool, spa, hot tub equipment, and related chemistry.
A Detailed Summary of what you'll find in the pages that follow is below.
Tip... You may want to make sure your printer is topped up with toner or ink. You may be inclined to print much of this information out to hard copy. 'PF' in front of a word in the menu on the immediate left refers to "Printer Friendly'.
Chemical Handling and Storage
Stuff nobody reads, but everyone should. It is very important!
Chemical Glossary
Learn a few new words
Water Balance
The primary step to complete pool or spa chemistry maintenance.
Oxidizers / Sanitizers
Clean YES!, Germ NO!
Alternative Sanitizers
The as unbiased as possible personal view point of things like ozonators and ionizers etc...
Stain and Scale
All about stains and scales is it a problem for you?
Algae Page
Yep, you guessed it algae and the different types of algaecides and eradication.
To increase the likeliness of an e-mail response please include your phone number(s) complete with area code, city and full name. Those of you that are currently in my Data Base, or potential clients in the Lower Mainland will receive priority. Please refrain from trying to contact me directly if you are outside the Vancouver Lower Mainland, with the exception of Spa & Hot tub Cover Inquires. Also try this search engine for additional help or our extensive Lottsa FAQ's! section. You can also research your chemicals and chemistry here.