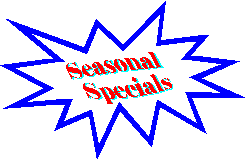 Pages available under the page your currently at, are below.

General Categories Available below
Home
Up
Service & Repairs
Hot Tub Covers
Products
Chemistry Resource
Lots & Lots of FAQ's!
Tips-Must Read
Manufacturer Links
Contact Us

Solar Pool covers
Above ground solar covers come round or oval, In ground solar covers come Rectangle. There are standard blue and the new Black and blue solar cover with 25% more efficiency capturing solar radiation for heat. These covers are designed to keep heat in by reducing evaporation and to gain more heat from the sun when available than no cover. On any time the pool is not in use (except winter or when pool is not heated or heat gain/retention is not required).
Please call for the most current price. The two lines of covers we carry are "COVERTECH" and "HINSPERGER POLY" WE WILL NOT BE UNDERSOLD! Find a lower price on either of these two lines of covers and we will match and beat the price by at least 5%.
Starting From $39 (the is a PST tax exempt item, we don't charge PST to you on solar covers only) CALL FOR $ (604) 464-7727 Please indicate if it is for an inground or aboveground pool, overall dimensions cover needs to be, and if you would like straight blue solar cover or the newer black & blue solar cover. (More on covers click here)
For further savings from our already low, low prices. Go visit our Coupons/Discounts page.