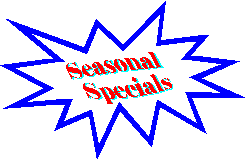 Pages available under the page your currently at, are below.

General Categories Available below
Home
Up
Service & Repairs
Hot Tub Covers
Products
Chemistry Resource
Lots & Lots of FAQ's!
Tips-Must Read
Manufacturer Links
Contact Us
Note prices below subject to change without notice.
Diatomaceous Earth
22.7 Kg (50lb.) bag $49.95ea - Non stock item.
Sand filter sand (Silica)
22.7kg (50lb.) bag $17.50ea - Non stock item.
Unicel Cartridge Filters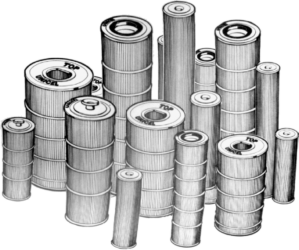 20% off suggested list price on all models (to many too list). Mention the Seasonal Specials on the internet, and ask for your additional 5% off. If you don't have the replacement pin number. Supply us with length, width, core dimensions, and any other features of the filter like closed top, castle top, cone handle, semi-circular handle, open bottom with threaded fitting (the diameter of threaded fitting) Measurements should be in inches with in 1/16th of an inch. Also the make of spa can help us match your filter. If we have provided a filter in the past for you we probably have the pin # on file for you already. (604)-464-7727