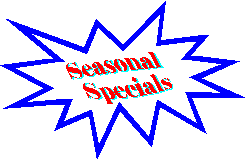 Pages available under the page your currently at, are below.

General Categories Available below
Home
Up
Service & Repairs
Hot Tub Covers
Chemistry Resource
Lots & Lots of FAQ's!
Tips-Must Read
Manufacturer Links
Contact Us
We have a number of sources for Fiber optics. (Photos pending)
We have access to :
Hayward Supervision
Fiberstars
Fiber Optic Technologies
A variety of towers or illuminators Starting as low as $199 for all types of applications including:
Fence/wall mount units
Towers
Underground illuminators
Commercial units
In a variety of prices and options, including:
Multicolor color wheels up to 8 colors
Remote controls
Fiber strand capacities
quartz, or metal halide
Programmable dusk to dawn sensors
As well we have access to many accessories like:
4"x4" pavers for wall or deck
Feature lights
Polycarbonate light sticks
Acrylic/pvc light sticks
Pagoda light sticks
Flexable spot light stick
Perimeter lighting
Lenses in glass & plastic for Liners, Concrete or Fiberglass. Spot & Flood style.
Waterfall light bars
Deck stars
And much much more
Fiber strands in a wide range of sizes, strands and lengths for any application.
Have an Ideal of what you want? Give us a call for some pricing. Or even better fax a sketch of your ideal layout and we can make suggestions and give you more accurate pricing.
Phone 604-464-7727 or fax to 604-942-0685