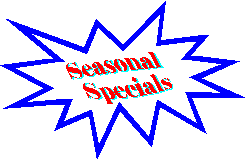 Pages available under the page your currently at, are below.

General Categories Available below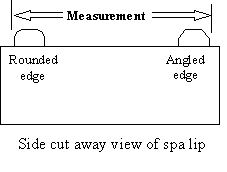 Fairly straight forward. Longest length in inches "A" (e.g. 88") x longest width "B" (e.g. 92"). If you are going to error on this measurement, error on the larger side Vs. being to small. If you provide a diagonal measurement to us "D" assuming your radius "R" or cut corner "C" is accurate, we can formulate and double check your measurements for you. If any one of the radius, diagonal or length & width measurement is out, it will show up when we try layout your cover. At which point we will contact you to locate where the error may be.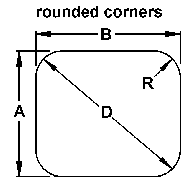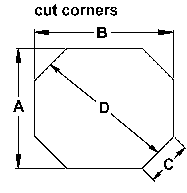 In the case of a round cover, assuming its perfectly round we only need the one measurement "A", if it is oval or elliptical, contact us for details on how to best measure that. Our first recommendation will be to purchase a large sheet of clear plastic. Wet the lip of the hot tub (holds plastic in place well) lay plastic over spa or old cover and draw a template. That can then be shipped to us for exact reproduction.