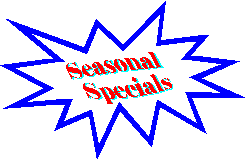 Pages available under the page your currently at, are below.

General Categories Available below
We suggest using the "Next Button" at the bottom of the page to navigate from here until you reach the "Up Button" in the same location at the end of this section. This way you won't miss a thing.
2-YEAR LIMITED WARRANTY



The manufacturer warrants to the original purchaser of the STA-WARM spa cover that the spa cover shall be free from defects in material and workmanship for a period of three years from the date of purchase subject to the conditions set out below.
A warranty claim must be processed through an authorized STA-WARM dealer.
To qualify for the warranty, notice of any defect must be given to an authorized dealer within ten days of the date that the defect is discovered.
The purchaser must provide proof of purchase and pay all shipping charges necessary to replace the product covered under this warranty.
The manufacturer reserves the right to repair or replace any defective product covered by this warranty, at the manufacturer's sole option.
This warranty shall not apply to any defects or damage that have resulted from the negligent actions or omissions of the owner, accident, improper maintenance, normal wear and ear, broken foam inserts, deterioration caused by improper water chemistry, or any other suspicious or unusual circumstances. The manufacturer shall, in its sole and absolute discretion, determine the nature and cause of any defect or damage. The decision of the manufacturer shall be final and binding for the purposes of this warranty and any claim made pursuant to this warranty.